provides high speed backbone services for major Internet, Telephone and Television Service Providers (ITTSP's) on the Pacific Rim.

Multiple redundant single mode fiber-optic oceanic trunk cables and the PacGeo satellite system link our Double-D sites in Northern California with the Kinugoshi Hub in Japan, our offices in Kuala Lumpur, the new Cook Terminus in Australia, and Imperial Communications/China.
Our state of the art DS-7/T-7 technology eliminates the intercontinental transmission delays inherent in earlier satellite systems and allows real time response to news feeds across the Pacific Basin! With 140 Gigabps effective throughput per trunk, Singapore is a local call from Chicago!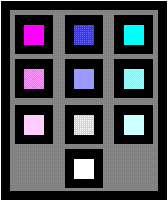 Our clients include:
World government agencies
The financial, corporate and scientific communities
Internet Service Providers for agri-business and consumer enterprises
Global news media services
For More Information, contact
marketing@international_telesis.net

Legal Disclaimer: "INTERNATIONAL TELESIS and INTERNATIONAL TELESIS.NET are fictional companies in this play and they bear no relation to any actual business and no relation to the International Telesis Group, an international telecommunications company "